White Cement Specialties
Concrete Tables and Benches
White Cement Specialties offers a large selection of table tops, pedestals bases, bench seats and bench legs that can be mixed and matched to create the perfect table for you and your family.
At added bonus is that the Grecian sets can have tile inlaid in the tables and benches while each piece is being made specifically for you. Tiled tables and benches cost more and are labor intensive, but the finished product is well worth the additional cost.
Table tops can be made with, or without, a hole for an unbrella.
Table sets can also be made in a variety of concrete finishes such as the faux marble look, antiqued look, and in grey or coral.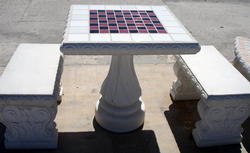 Grecian Rectangle Table Set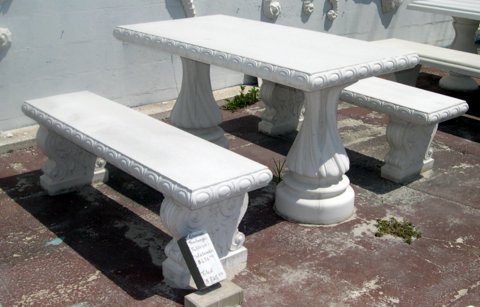 Grecian Round Table Set
Grecian Square Table Set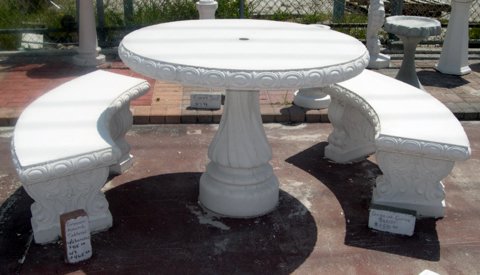 Octagon Table Set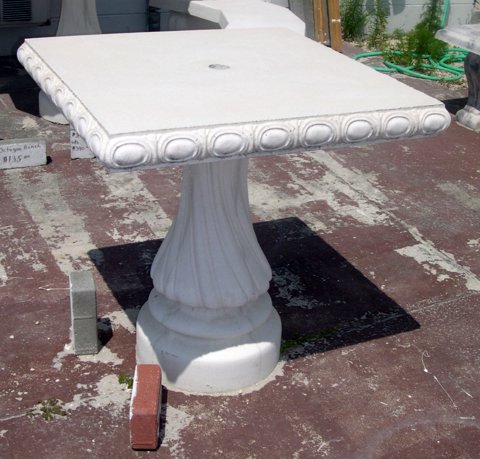 Modern Rectangle Table Set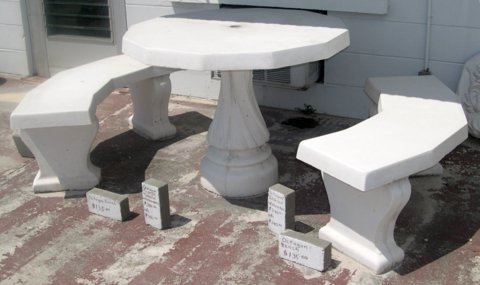 Cafe Venice Table Set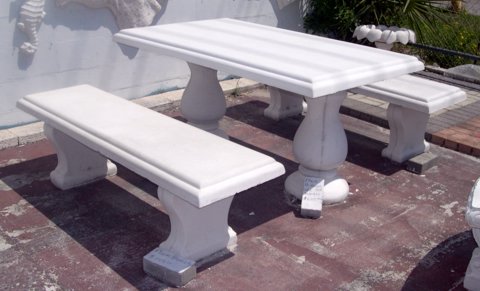 Triangle Table Set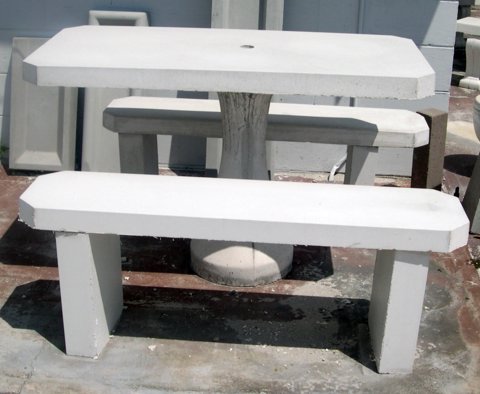 Large Round Table Set
Small Round Table Set
Bistro Table Set
Child's Round Table Set
Child's Triangle Table Set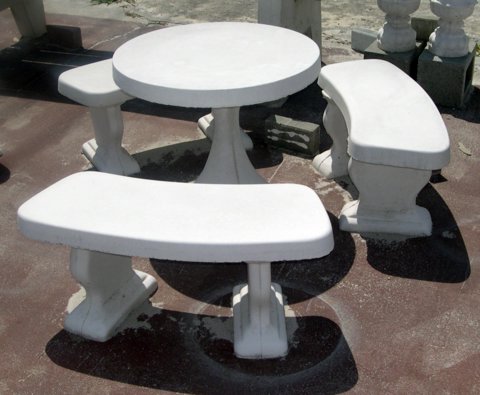 Antiqued Table Tops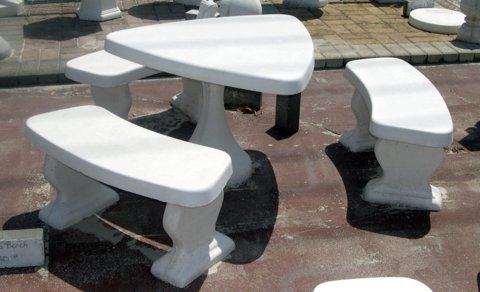 Tiled table tops and benches are also available. You choose the colors, styles and designs and we can create a table set to match your home, office or apartment building. One of a kind custom made table sets are hard to beat!